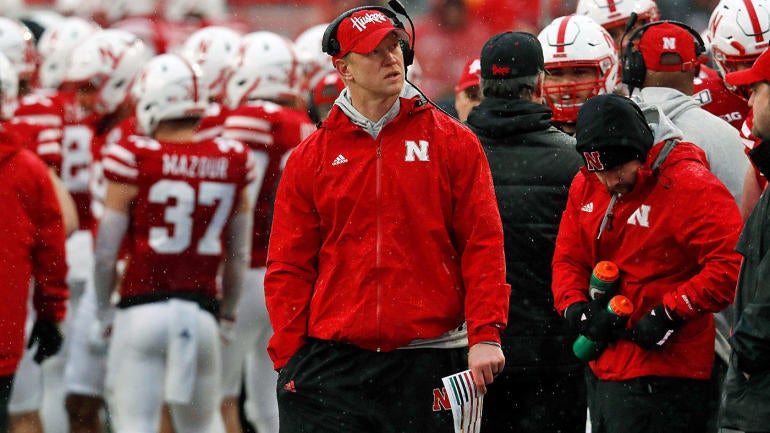 Nebraska and coach Scott Frost are under investigation by the NCAA for violations committed over the past year, Brett McMurphy of the Action Network reports. Namely, the NCAA is looking into the improper use of analysts and consultants during practices and games. McMurphy reports that the university has "significant video footage" confirming the practice violations took place in front of Frost and other assistants.
The NCAA has reportedly already interviewed Frost along with multiple current and former staff members, admins and football players. Frost has already obtained legal counsel, per McMurphy. 
"The University of Nebraska Athletic Department has been working collaboratively with the NCAA to review a matter concerning our football program," said new AD Trev Alberts in a statement. "We appreciate the dialogue we have had with the NCAA and cannot comment further on specifics of this matter."
Two former staff members could also be a focus of the NCAA. Analyst Jonathan Rutledge, whose responsibility was special teams, was let go from the program in January. Rutledge, however, was not one of Nebraska's 10 on-field assistants. Chief of Staff Gerrod Lambrecht, who was hired to oversee the program during the pandemic, left the program this month to pursue another opportunity. It is not known whether their departures were related to the NCAA allegations. 
Additionally, McMurphy reports the school allegedly held unauthorized organized workouts at an off-campus location in front of strength and conditioning staff during the COVID-19 lockdown. It is unknown, however, whether the NCAA is investigating those allegations.
Nebraska is 12-20 in three years under Frost, a former quarterback for the Huskers, with zero winning seasons. The team opens up its 2021 season on the road against Illinois in Week 0.